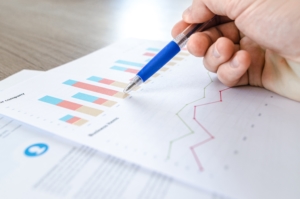 Statistics
Cloud-Rooms offers many statistics that are integrated into many functions and also available in a compiled form in the menu item statstics.
Statistica utilizării
Statistica utilizării arată ocuparea forței de muncă ca procentaj - ocuparea zilnică și venitul. Există o versiune a statisticilor pentru săptămână, lună sau an. Statisticile anuale includ, de asemenea, o defalcare pe zi a săptămânii.
Zile de concediu
Zilele de concediu pentru toți angajații care se află în registru de sarcini sunt combinate în statistici sumare care sunt adesea necesare consultanților fiscali sau a contabilității.
Statistici de curățare
Vizualizați statistici privind timpul pe care fiecare angajat îl are în medie pentru a curăța camera, câte camere a curățat fiecare angajat, durata intervalului dintre curățare și multe altele.
Tourism Statistics
Most countries require unique tourism statistics which are also automatically created, which saves several hours per month.