Software flexibil, mobil și eficient pentru hoteluri, hanuri și apartamente private
Gestionarea hotelului prin telefon, tabletă, laptop sau PC este disponibilă la un preț scăzut. Cu toate caracteristicile legate de activitatea de succes a oricărei întreprinderi de cazare, de la planul de rezervare la departamentul contabil.
Ce poate oferi Cloud-Rooms?
Puteți procesa rapid toate informațiile importante și puteți lua decizii mai eficiente în managementul hotelier. Statisticile, funcțiile de căutare și exportul de date vă vor ajuta să luați rapid decizii și să planificați ziua. Accesul este posibil la nivel mondial cu orice dispozitiv care are acces la Internet, adică un telefon mobil, o tabletă, un laptop sau un PC. Ajutorul funcțional este disponibil în întregul sistem.
Schemă camerelor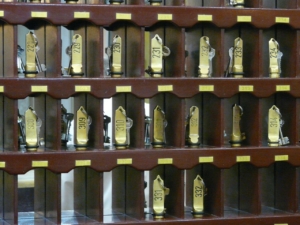 Cloud-Rooms vă oferă un plan de rezervări, care este prevăzut cu o schemă de culori, datorită căruia puteți stabili cu ușurință starea rezervării și starea de check-in / check-out. În planul rezervărilor, puteți vedea imediat starea facturii, de exemplu, dacă factura a fost achitată, dacă ar trebui trimisă plătitorului prin e-mail sau dacă factura nu a fost încă creată. Sistemul vă permite să verificați din nou rezervarea de către alt utilizator pentru a minimiza erorile.
Check-in, Check-out and Customers in House
A list of all customers that will arrive, leave or stay is available. This list also includes the invoice status and much more information that will help you manage your hotel.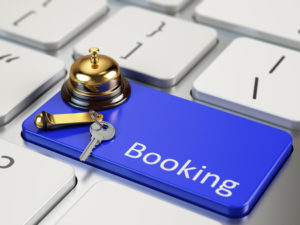 Price Management
Special price deals and price changes can be easily realized in RoomSoftware. In addition to standard prices for all room categories, special prices for companies and/or customers can be defined and it is also possible to define different prices for each day in a booking. It is also possible to define prices for specific time periods and also for specific weekdays, for example to create different prices on the weekend and on weekdays.